Mission
Vision Builders is a U.S.
based organization that carefully selects partners from around the world who are native to and living in their regions and who have already started small humanitarian projects in the fields of health care, children's education, and job training for women. We work with these proven leaders to plan and fund next-step expansion of their efforts to better meet the overwhelming needs of extremely impoverished communities.
Where We Work
We are currently supporting the Kutumb Project in the densely populated urban slum in Varanasi, India. At the heart of our mission is the drive to assist visionary local leaders of outstanding character and proven ability wherever they are found.
Previously, over the past decade, Vision Builders has established partnerships with projects in remote locations in northern India and Tibet. In 2001, they created "The Pemakö Project", in Tibet, which was inspired by the desire to help children marginalized by poverty to access education and the possibility it creates.
Starting Fall 2016 we also started supporting project NIPUN in slum areas of New Delhi. Nipun is focussed on enhancing skills of children and youth and educational activities in the slum areas in West, South West, North West and South Delhi.
Who We Are
Vision Builders is a non-political, non-religious helping agency. We provide assistance to those in need regardless of race, ethnicity, religion, nationality or caste.
Founders, Stuart Kirkpatrick and Katie Kirkpatrick, spent more than 20 years initiating charity efforts in America and abroad.
In 2013, the Kirkpatricks began partnering with Arun Verma and Smita Abbi, and the Vision Builders U.S. office relocated from Michigan to New Jersey, where Arun and Smita reside.  Arun and Smita now lead the Vision Builders organization, along with their newly appointed Board of Directors, and continue the work to support Vision Builders' ongoing mission.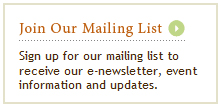 Our Volunteer Staff
Smita Abbi – Board President
Ph.D. Molecular Medicine, Cornell University. Currently working as a regulatory professional  in a leading Pharmaceutical Company.
Bhanu Bahl – Board Member
Ph.D. Biomedical Informatics, UMDNJ/Rutgers. Currently working as a clinical translational science informatician at Harvard Medical School
Tavish Bahl – Board Member
M.B.A. New York Institute of Technology. Working as a Manager Treasury and Risk Management, at IBM (Global Business Services).
Chandan Banerjee – Board Member
M.P.S. Cornell University. Currently working as a commercial mortgage-backed securities analyst for a rating agency.
Kumarika Banerjee – Board Member
M.D., Ph.D., University of Chicago. Currently practices anesthesiology in New York.
Mary Ann (Shaleena) Koruth – Board Member
M.S (New Media Design), Indiana University. Working as Web and Graphic Designer, Rutgers University Libraries.
Bini Mammen – Board Member
MBA – Finance. Currently leading the Enterprise Performance Management Applications Group at a leading Pharmaceutical company.
Arun Verma – Board Member
Ph.D. Computer Science, Cornell University. Currently working as a researcher in Mathematical Finance on Wall street.
Financial Information
Vision Builders is a 501(c)(3) not-for-profit organization. Our staff is 100% volunteer, and we strive to use every donated dollar with care so that it may be of the greatest benefit to the people we serve.