Donate & Make an Impact
We rely upon many organizations, individuals and volunteers who generously donate both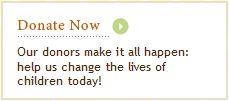 their time and money to support our mission. Financial contributions provide vital support for our work. Please consider a donation to fund all or part of a program. A gift of any size helps!
Join our Mailing list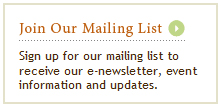 Sign up and receive our newsletter with updates on programs and events.
Volunteer
We do not have the infrastructure to host a large-scale overseas volunteer program. However, as an all-volunteer run charity, there are many opportunities to help right here at home. We rely on volunteers for all administrative activity. We invite you to join our mailing list and you'll be kept up-to date on volunteer opportunities and events taking place around our headquarters in Green Brook, New Jersey. If you would like to talk with us about volunteering, e-mail: info@visionbuilders.org
New Partners
We are always interested in talking with potential new partners. If you have a mission in common with ours, or you provide a service or technology that might complement our work, please contact us: info@visionbuilders.org