'Kutumb' Means Family, Every Family Needs a Home



The power of the dreams from Vimal C Pandey on Vimeo.
Helping Homeless Children
Throughout the world, the urban phenomenon of street children is growing. In many cities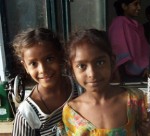 it is so overwhelming that it is largely unaddressed, leaving countless vulnerable homeless children to grow up on the margins of society without the love, care, education and supervision of adults. Within the slums of Varanasi, India an inspired partner project, Kutumb, is meeting the need directly—helping kids who have absolutely nothing resembling a childhood to have lives of greater promise and dignity.
A New Vision Builders Partner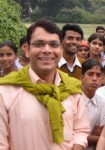 Dr. Ashish doesn't just visit the slum of Varanasi to help street children – he lives there with his wife, Puja, their infant son, and the 30 street children who call the project home. At least half of the children are under age six. Together, this young couple, along with a small corps of volunteers, care for the children who live at Kutumb like a well-organized and happy family, and they manage all the other community outreach programs offered there.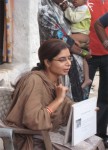 Dr. Ashish (pictured left) and Puja (pictured right) are tireless workers with progressive minds and humble hearts. Their complete dedication to the Kutumb project for more than 10 years, and what they have accomplished, is nothing short of remarkable. If you ask them why they work around the clock for the poor, their answer is simple: because no one else is doing it. They believe that the best way to make a difference in this destitute area is to take care of the children. And the best way to give them a chance at a better life is to give them an education.
Addressing an Urban Nightmare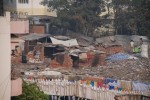 Of the city's 1.2 million residents, 138,000 live in slums, and many of these are children adrift. Dubbed "railway children," they subsist without homes as squatters under railway bridges and in train stations. Many children living in the train stations make money begging or running heroine or brown-sugar (another slum drug) for pimps and drug dealers. They sniff correctional fluid (an intoxicating formulation still made in India) to get high, never bathe, and sleep on concrete rail platforms where they are bitten by mosquitoes, fleas, rats and snakes. Most of the children were born in the slum, and without help are destined to become prostitutes and slaves, never leaving the area.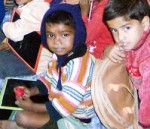 Thanks to the shelter and education provided by Kutumb, many Varanasi street children have a place to go, and a chance in life. The Kutumb Shelter provides a home to 30 orphans rescued from the streets. Another 60 children receive "day services" where they are washed, fed a meal and sent to public school or to their classes at The Kutumb School.
Outreach Medical Clinic & Women's Empowerment Program
The site is also headquarters to a street outreach medical clinic, and Women's Empowerment Program. Through the empowerment program, local woman and older girls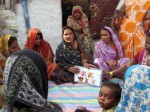 receive vocational training, and are included in literacy and computer classes offered to the  younger students. They learn to sew and embroider and to cut hair—skills that enable them to earn income. The women also are taught about reproductive health, including hygiene, family planning, contraception, safe termination of pregnancy, gynecological diseases and STDs—a groundbreaking offering for this part of the world.
The Kutumb School
Three dedicated teachers at Kutumb inspire the children daily to envision a much brighter future for themselves. In three separate classroom at the shelter, kids from the ages of three to eighteen can learn basic reading, math and computer skills at their own pace. They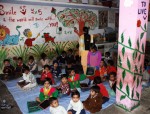 sit on the floor, facing the teacher at the chalkboard, in rapt attention.
Currently there are 90 children attending the Kutumb School. Many of them are not able to come to school daily because of family demands, but they come as often as possible. Most of them are not learning at grade level, but those who work hard and achieve grade-level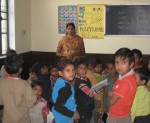 competency are then able to attend private schools in the area. Kutumb pays the $120 annual school fee for many children who have achieved this goal. Dr. Ashish and Puja talk regularly with parents to encourage them to send their children to school by helping them understand the long-term benefits.
However, the goal to educate the children is challenging. Most of the residents of the slum served by the Kutumb project are illiterate. Many of the parents do not value education and prefer that their children help with family chores, like cooking or caring for younger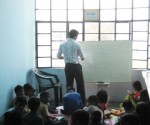 children. Some would even prefer that their children beg for money or collect trash.
Compounding the problem, Indian government schools are available for all children but few from the slum attend. The ratio of teachers to students in government schools is 1 to 80. There is no opportunity for children to receive individual help if they are struggling. And there is no transportation provided. As a result, families are not motivated to send their children to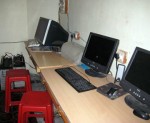 government schools and those who do attempt to go to school often drop out.
So the Kutumb School plays a vital role in the community and provides hope for a better life through education. Twelve year old Geeta, who came to the shelter as a illiterate ten year old orphan, worked so diligently in school at Kutumb that she is now able to attend a nearby private school. She feels very proud as she heads off to school in the morning in her school uniform and her confidence has grown noticeably as a result.
The Kutumb Nutrition Program
In India, despite robust growth and good government intentions, the number of underweight children is 42.5 percent. Malnutrition makes children more prone to illness and stunts physical and intellectual growth for a lifetime.
— The New York Times, March 13, 2009
Many people do not realize that malnutrition is a greater problem in India than in Africa. When our Vision Builders representative was touring the slum one morning with Dr. Ashish, she noticed when one very thin boy was served his breakfast, it was only about a ¼ cup of lentils. This precipitated a discussion about the need for a nutrition program so children would be better able to learn and concentrate in school.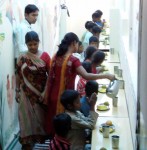 Dr. Ashish began planning immediately. He consulted a nutritionist to create a menu plan, hired two women to cook and set up a makeshift kitchen in the shelter. Now Kutumb offers a meal at mid-day to every child who attends school. That's one hot meal a day, every day, for ninety kids. The meals are appealing and delicious, high in calories and nutrition. Vegetable dal and fresh fruit; roasted Bengal grains and peanut salad; vegetable khichari—these are just a few of the healthy meals prepared for the children.  Since this mid-day meal is often the only meal most of the children will receive, Kutumb's goal is to be able to provide two meals a day for all of the children.
One Child's Story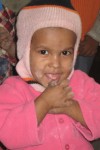 Gun-gun is a happy child. Today she laughs, talks and has friends (you can even see a spunky little glint in her eye), but that wasn't always the case. When Gun-gun first arrived at Kutumb she was withdrawn and unresponsive. Instead of being a curious, babbling 18-month-old, she was exceedingly tiny and unresponsive. It seemed that she had an attachment disorder and was failing to thrive.
Dr. Ashish and Puja knew that being one of many children cared for by a limited number of adults was not ideal for a child with this kind of challenge. Being at Kutumb, she was already living in the best possible circumstance available to a surrendered child in the slum. But their hands were tied financially when it came to being able to provide extra staff for the bonding interaction the baby needed. Vision Builders gave the staff information about the symptoms and treatment of attachment disorder so that Gun-gun could be helped. She was taken to a doctor who put her on a high calorie diet. We provided funds for additional caregivers. And in the past year Gun-gun has flourished. Vision Builders Board President Katie Kirkpatrick has seen first-hand the "before" and "after" on her annual visits to the project. "Gun-gun is virtually a different child…the developmental gains are stunning," she said, upon her return from a visit. "She's a little character!"
Gun-gun's story is an example of how small, simple measures can make an enormous difference in the life of a child. Gun-gun had a crisis of development that was met and overcome with information sharing and just a few dollars. We are committed to helping other children like her to grow to their highest potential.
Making a Difference
Thanks to Dr. Ashish and his families tireless efforts, and the support of generous donors like you, the Kutumb project will be expanding to include a home for the orphaned children as well as a space where other Kutumb projects such as medical outreach and women's empowerment classes can take place.
Just 15 kilometers from the current Kutumb shelter building is a 2.5 acre plot of grassy, tree-lined land where construction is currently taking place that will secure the future success of Kutumb. Easily accessible by a paved road, the land is located in a peaceful, historic village called Rameshwaram. "There are already some trees of mango and Guava!", Dr. Ashish enthusiastically says of the new property.
Keeping the children happy and healthy in the small concrete building with no ventilation and only dim lighting, that is the current base of operations, has been challenging. The space offers no safe area where children can play or be outdoors.  Most of the children who come to Kutumb have never seen an open expanse of land that is not covered with burning piles of trash. The children are very excited about having access to a more enriching, natural environment.
When the orphans move to the new location, there will also be more space available in the current building to support the growing community needs. Through proven dedication and effort by Dr. Ashish , his wife Puja, and their growing corp of volunteers and employees (mostly 'graduates' of Kutumb's own programs), the Kutumb Project's mission is being actualized.
Vision Builders aims to raise $250,000 by 2014, so construction of the new facility can begin in phases as funding becomes available.  Visit our homepage for a News Flash update!
…help make the difference between a life of on-going suffering and one of wellness and potential, you can do so by helping our Kutumb partners in their tireless work for children. Please donate today. A gift of any size will help.